UC Santa Cruz home
Quick Start Guides
Campus Directory
Search for people, departments, or e-mail addresses.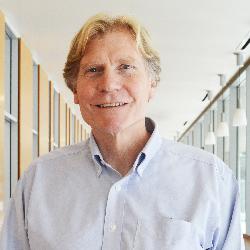 Kenneth M Kletzer
Faculty

Professor
831-459-3407
831-459-5077 Fax
Social Sciences Division
Economics Department
Professor
Regular Faculty
http://people.ucsc.edu/~kkletzer/
461 Engineering 2
Economics Department
Kenneth Kletzer´s primary area of research is international economics. Most of his research concerns the consequences of international financial market integration for welfare, growth and national policy autonomy. He also worked on many topics on open economy fiscal policy and in international trade. Recent research topics includes financial crises, sovereignty and international financial flows and the fiscal implications of economic integration. Professor Kletzer was a member of the economics faculty of Yale University before coming to UCSC in 1992. He was recently a Visiting Professor at UC Berkeley and taught at the University of Bonn. Professor Kletzer has been a visiting scholar at a number of institutions, including the World Bank, International Monetary Fund, Inter-American Development Bank, the Federal Reserve Bank of San Francisco and the Economic Policy Research Unit of Denmark. He has a particular interest in South Asia and currently serves as a Visiting Professor at the Indian Council for Research on International Economic Relations. Professor Kletzer has also served as a Fulbright Fellow in South America. He is an associate editor of the Journal of International Economics and the Journal of Development Economics.
International economics, economic theory, economic development.
International economics, macroeconomics, economic development
This campus directory is the property of the University of California at Santa Cruz. To protect the privacy of individuals listed herein, in accordance with the State of California Information Practices Act, this directory may not be used, rented, distributed, or sold for commercial purposes. For more details, please see the university guidelines for assuring privacy of personal information in mailing lists and telephone directories. If you have any questions please contact the ITS Support Center.