UC Santa Cruz home
Quick Start Guides
Campus Directory
Search for people, departments, or e-mail addresses.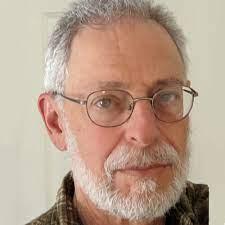 Daniel Friedman
Faculty

Distinguished Professor
831-459-4981
831-459-5077 Fax
Social Sciences Division
Economics Department
Distinguished Professor
Director-[LEEPS] Learning & Experimental Economics Projects of Santa Cruz
Regular Faculty
417 Engineering 2
Economics Department
Daniel Friedman joined the faculty in 1985 after teaching at UCLA and UC Berkeley. He has broad research interests in applied economic theory, with recent emphasis on learning and evolution, laboratory experiments, and financial markets. The coauthor of three books, eleven NSF grants, and dozens of research articles, he currently is studying a) how motives beyond self-interest affect market performance, and b) market formats for electronic commerce.
Microeconomic theory, experimental economics, evolution and learning, financial markets
This campus directory is the property of the University of California at Santa Cruz. To protect the privacy of individuals listed herein, in accordance with the State of California Information Practices Act, this directory may not be used, rented, distributed, or sold for commercial purposes. For more details, please see the university guidelines for assuring privacy of personal information in mailing lists and telephone directories. If you have any questions please contact the ITS Support Center.