UC Santa Cruz home
Quick Start Guides
Campus Directory
Search for people, departments, or e-mail addresses.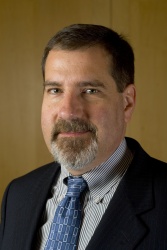 Brent M Haddad
Faculty

Professor and Chair, Technology Management Department
831-331-0654 (cell)
831-459-4015 Fax
Baskin School of Engineering
Social Sciences Division
Baskin School of Engineering
Environmental Studies Department
Professor and Chair, Technology Management Department
Professor of Environmental Studies
Regular Faculty
E-2 567 (Engineering)
497 Nat Sci 2 (Environmental Studies)
Thursdays 10:00 am - noon, Engneering 2, Room 567
SOE3
1156 High Street/SOE3
Santa Cruz CA 95064

PhD, Energy and Resources, UC Berkeley, 1996
MBA, Haas School of Business, UC Berkeley, 1991
MA, Georgetown University, 1985
BA, Stanford University, 1982
Fresh Water Policy and Management
Renewable Energy Policy
Integrated Water Management
Regional Water Management
Water and Energy Policy
Political Economy
Renewable Energy
Water Policy and Management Courses
Environmental Economics and Policy
Institutional Economics
Numerous research grants
Numerous teaching awards
ENVS 65: Introduction to Fresh Water: Processes and Policy
ENVS 165: Fresh Water Policy
This campus directory is the property of the University of California at Santa Cruz. To protect the privacy of individuals listed herein, in accordance with the State of California Information Practices Act, this directory may not be used, rented, distributed, or sold for commercial purposes. For more details, please see the university guidelines for assuring privacy of personal information in mailing lists and telephone directories. If you have any questions please contact the ITS Support Center.